Aims of colour-ringing
Colour-ringing, or generally speaking colour-marking, is a valuable research tool for a variety of bird studies.
Short term research, such as detailed behavioural investigations of activities and interactions of a particular set of birds in a restricted area, or long-term research on demography and population dynamics, movements between breeding and wintering areas, phenology and migration strategies may be greatly improved by colour-ringing.
The use of colour marks, which are visible and legible at distance, dispense with the need to recapture birds to read the ring inscription as is typical of conventional metal rings.

| | |
| --- | --- |
| | Some examples from pictures taken in the field |
Cormorants
Colour-ringing projects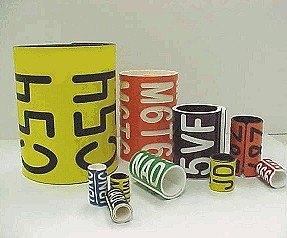 Webmaster: Stefano Volponi
stefano.volponi @ isprambiente.it
Last updated: 11-10-2023
More details on colour-ringing
For an introduction on colour-ringing techniques and information on projects in Europe navigate the Dirk Raes colour-ring birding new site (old version is here).
For more information on what is scientific bird ringing, what are methods of bird ringing and what is the role of bird ringing for understanding bird biology and ecology, as well as recognizing and addressing population and habitat conservation issues see the EURING brochure on Bird Ringing in Science and Environmental Management.
For examples and information on colour ring coding: